This is very close to the first location discussed in this series of posts, and could be considered more or less the same location on the railroad.
South of the Peters Street overpass, the tracks exit the Gulch and emerge into the south side of Atlanta as a street-level line with occasional grade crossings (there are very few public grade crossings north of the gulch and inside 285).
The Railside Dog Park is a convenient location to access the tracks at this point. Located almost in the shadow of the Peters St. bridge (on sunny days you will wish it actually was in the shadow!) at the end of dead-end Castleberry St. Outside of the dog fence you can walk up and down the tracks for some length.
(This dog park is unrelated to the CSX timetable station known as "Doghouse". That refers to a Purina dog food factory)
Located across the tracks is Gourmet Foods International. It's not as nice as the dog park, being a gravel parking lot with frequent coming and going of semi trailers.
There is no fence for the tracks here, and neigbhorfood residents and assorted vagrants cross the tracks on foot very frequently. So if you decide to just cross the tracks to get a different angle instead of going all the way up over the bridge, it's not like you're remotely the first to do so. It's still trespassing of course.
This is just north of where the NS ex-Southern main line goes under the line shared by NS (ex-Central of Georgia) and CSX (West Point Route) and diverges off. That means it is the southernmost place to see the trains from all three of those lines. The actual crossover is near McDaniel Street.
The Central is the original railroad here, being the Civil War era Macon and Western.
The view north (of southbound trains) has pretty much the whole Atlanta skyline behind it.
The view south is less impressive but at least there's this cool old water tower (seen from the dog park side):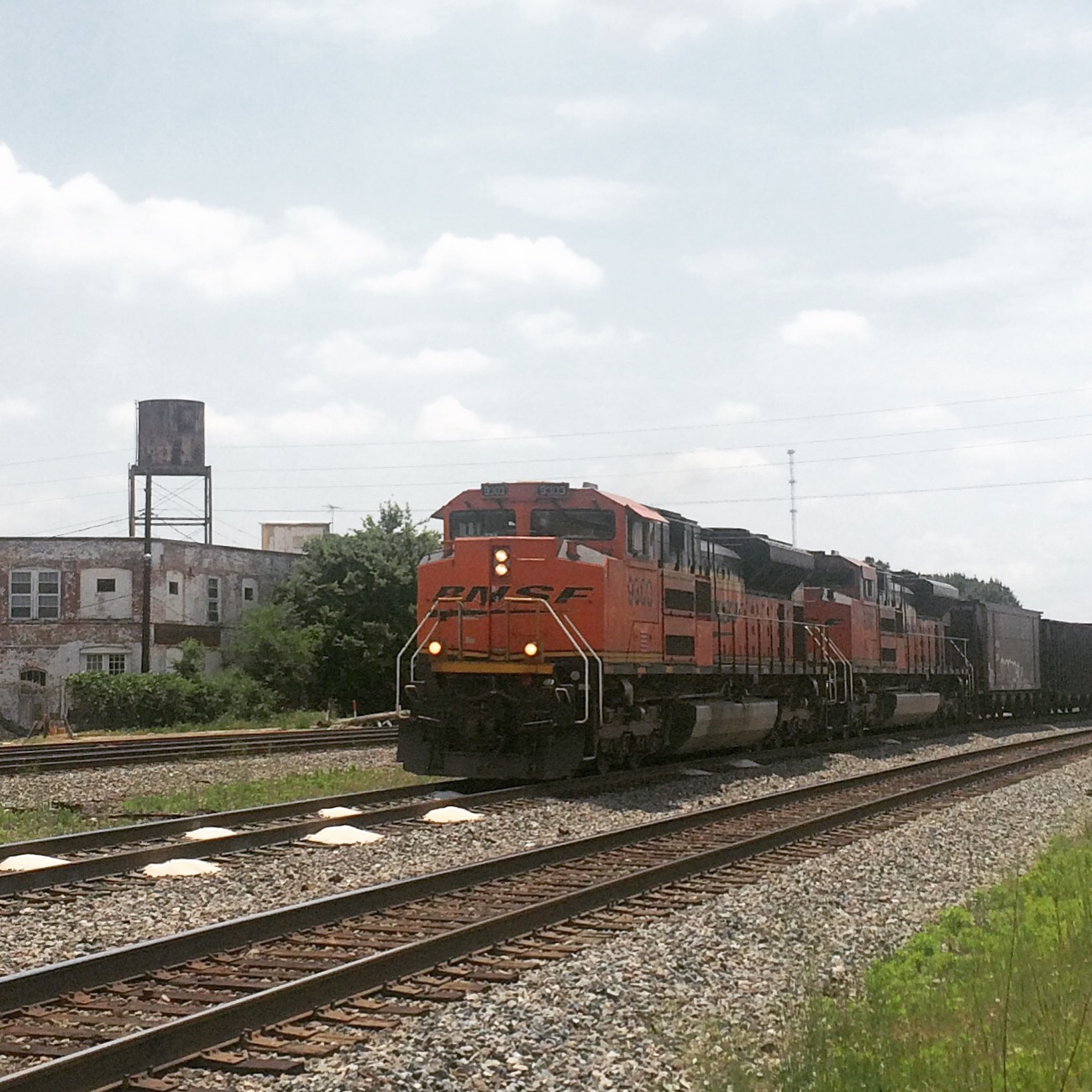 From the other side, we heard you liek U-haul..