As I mentioned before, I have only recently gotten back into paying attention to railroads to the level of caring what type of locomotive is used, etc. This is some of the changes I've noticed to have happened 2000-2015. Most of this is of a "duh, obviously" nature. A lot of these trends were started before 2000, but seeing their full development was notable.
AC traction everywhere! A single model, the ES44AC, has only been in production for about a decade and is already one of the most common engines you see.
The ubiquity of wide cabs. GE's wide cabs don't appear to have changed much cosmetically since 1990. I guess if it ain't broke, don't fix it. EMD has messed with theirs little more, adding those notches on the nose. (Aside: I swear the EMD wide cab looks like you can see the old standard cab "under" it, like they just glopped modeling clay onto the nose to make it bigger)
Stabilization of the horsepower race. Everyone seems to have decided that 4400 is enough. No more crazy shit like the AC6000CW.
Permanent reversal of the old "EMD is #1, GE is #2" . This had already started in the 90s but back then you could think it might be temporary. Nope.
Older GE units disappear. The Dash 7 has followed the U-Boat into the history books. The Dash 8 has already been mostly replaced and the remaining ones often look really nasty and beat up.
Meanwhile in EMD world, the SD40-2 abides. And the GP38-2 as well.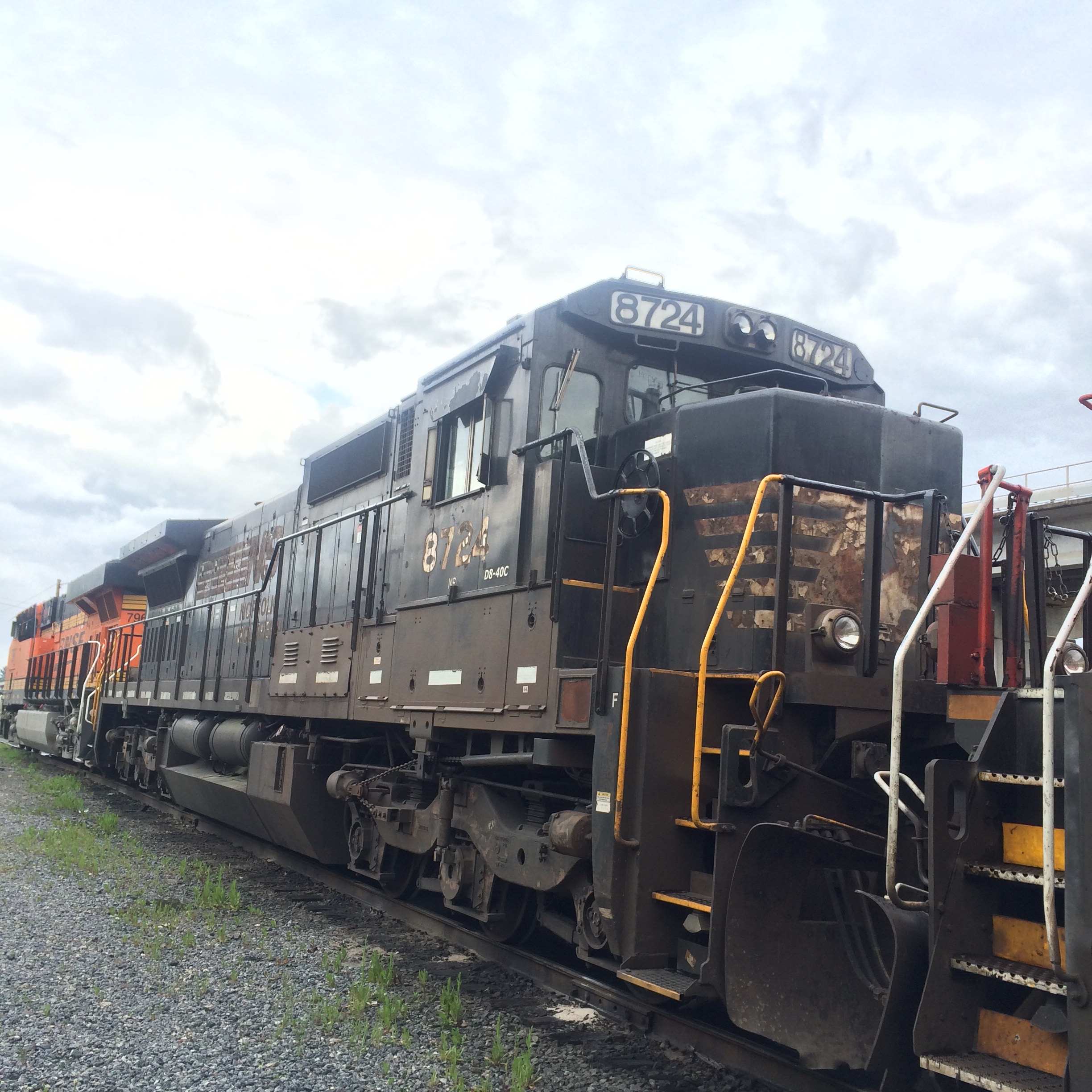 Pictured: a rather rusty C40-8.