This morning I took a walk on the BeltLine trail from the Ansley Mall access point northward. The northern part of the eastside trail is supposed to be completed in 2015. I figured I had better check out the "default" state of the old railroad before it is fully trailified. Better late than never right?
I started at the Publix parking lot, next to this old trestle bridge: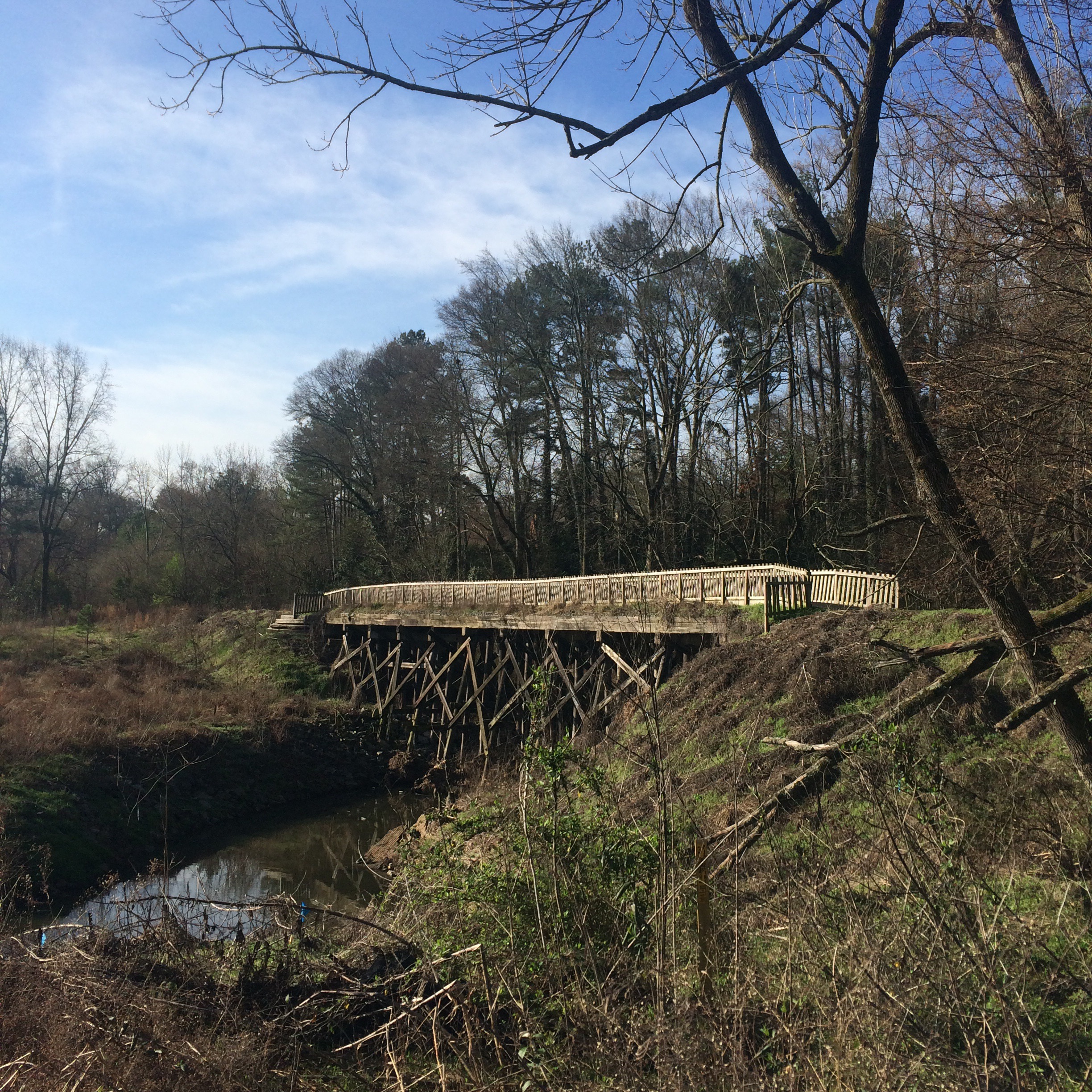 The Montgomery Ferry Rd overpass is pretty much the end of trail-as-such. This is where most of the people biking/running turn around and go back.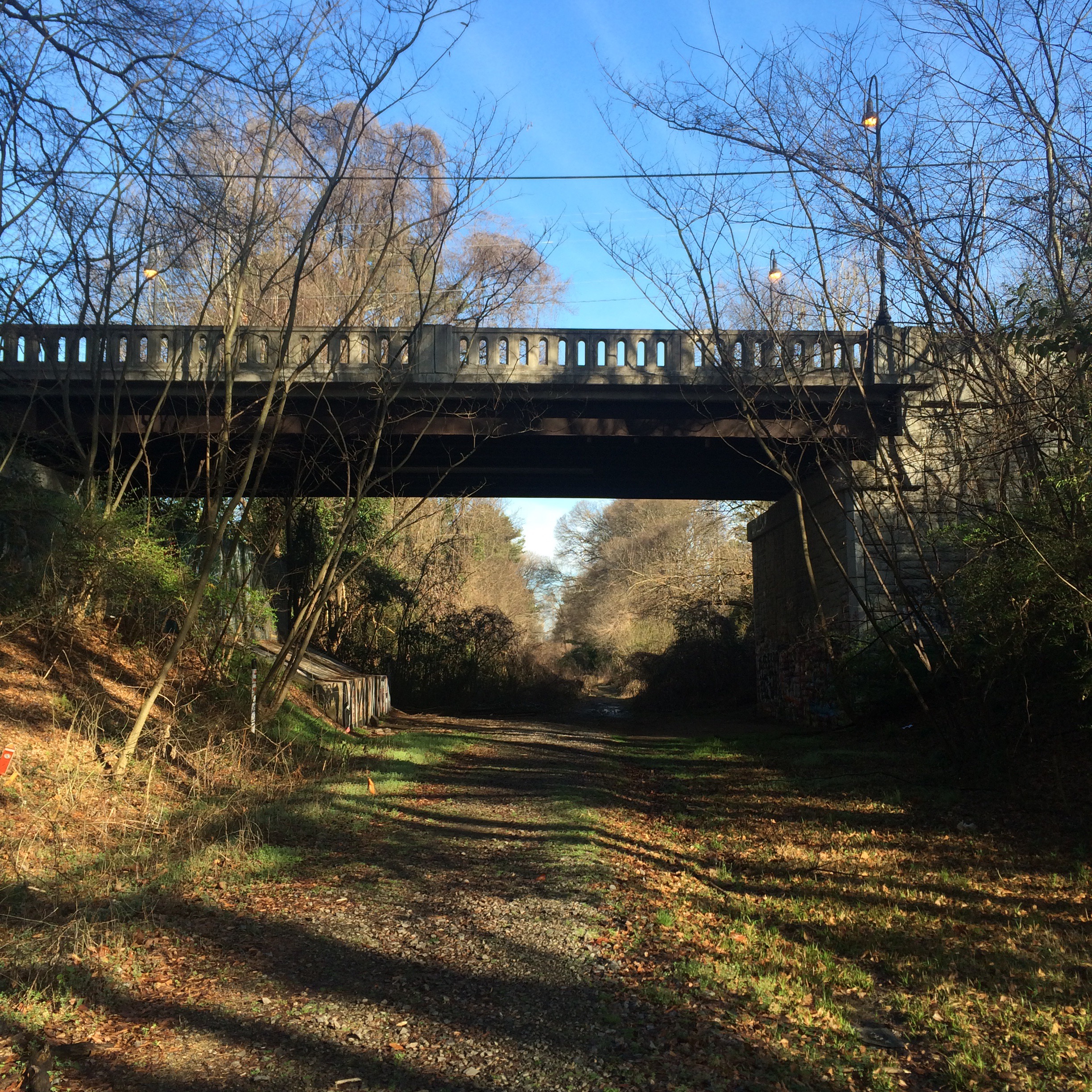 Past this point things briefly get muddy. But then you find yourself walking on a railroad.


The right hand track (walking north) actually looks semi usable by trains. The other one.. Not so much.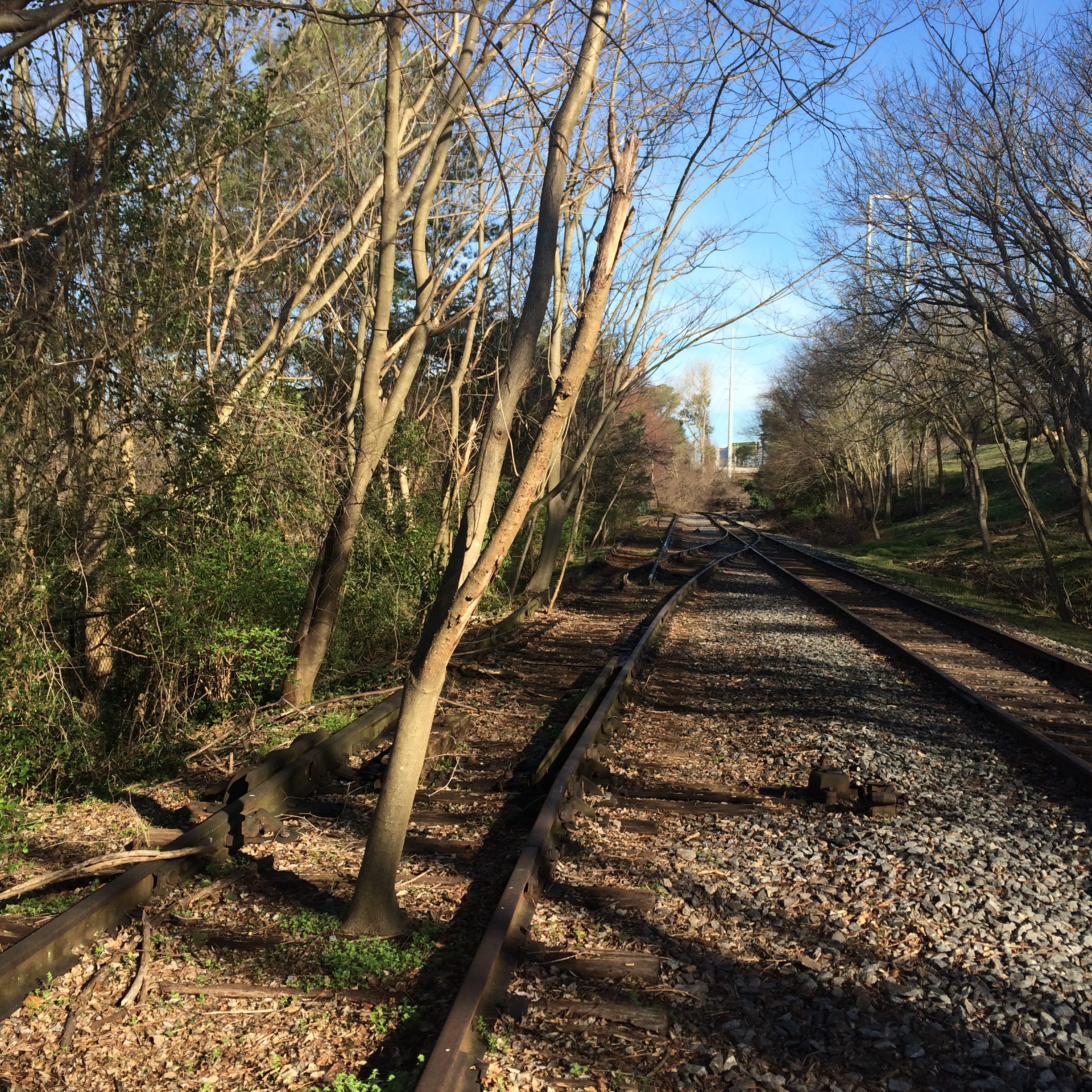 I have no idea if it is the railroad (Norfolk Southern) or the BeltLine organization that keeps this corridor clear of weeds.
The rest of the way north the rail line goes over GA-13, under I-85, and under the MARTA tracks before reaching the NS main line at Armour Yard.