This was probably a lonely rural crossing of two dirt roads when the few local residents started to bury their dead here. Now it is jammed into a weird triangular lot surrounded by busy streets on all three sides. You may have driven past it.
I wonder at what period of history was Old Alabama Road actually the main way to get to Alabama.
Rainey is one of the names seen frequently here.
Notice above, James A. Rainey appears to have outlived his wife by nearly 50 years. Long enough for tombstone design fashions to change quite a bit. Its fun to notice stuff like this. Did Mr. Rainey ever remarry? He was a very young widower, and he lived a long time afterwards. If he did remarry, I bet his second wife and their children are buried here too.
This grave of "2 infant daus. of Mrs. & Mrs. Bud Rainey, 1909" is surrounded by a type of moss that wasn't growing anywhere else.
Another common name is Garmon.
Most of the graves appear to be cared for, but a few are in tall grass and one headstone had fallen over off its base.
Some no longer have markings of any kind.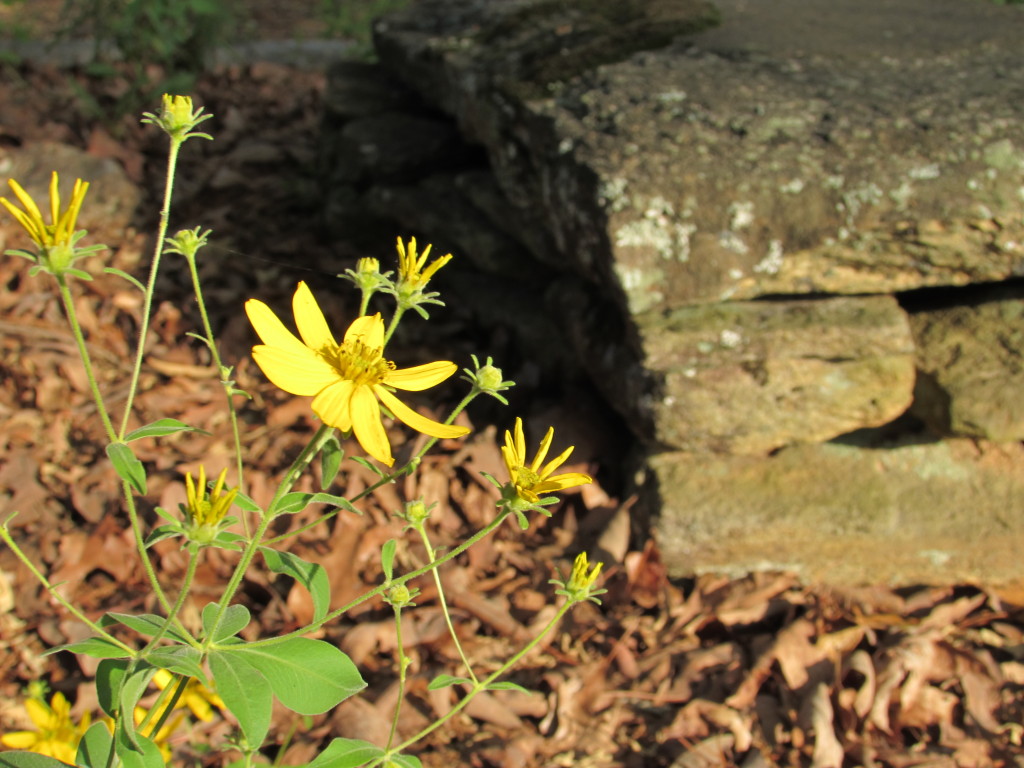 Lastly, I have no idea if this that looks like a rock set up in the ground is a  primitive headstone for a very old grave, or just.. a rock. I also have no idea why someone left this bag next to it. I'm not sure I want to know.