Near the town of Tunnel Springs in southwest Alabama is a feature normally reserved for more mountainous areas: a railroad tunnel, abandoned for years, and relatively easy to find.
The tunnel is located up the abandoned line past the north end of what is now the Alabama Railroad. Wikipedia gives us the date of construction of the tunnel as 1899:
The route of the Alabama Railroad was originally constructed over several years (between 1880–1901) as the Pensacola & Selma Railroad and quickly became a part of the Louisville & Nashville Railroad network. The original line proceeded north from Corduroy, Alabama to Selma, Alabama. That portion of the line was abandoned by the Seaboard System prior to the merger with CSX in 1986. There was also a L&N branch that went to Camden from a junction just northeast of Corduroy that was abandoned prior to the merger into the Seaboard System in 1986. The remainder of the line north of Peterman, Alabama was abandoned approximately 1994 to include an 800+ foot tunnel built in 1899 located at Tunnel Springs, Alabama.
This should not be confused with the similarly-named and situated Alabama and Gulf Coast Railway, the former Frisco line only a few miles to the west.
As I'm always looking for things to do on that long stretch of Nowhere, Al, between Mobile and Montgomery, I decided to go find it. After looking at some topo maps, I got a pretty good idea of where it was.
This link in Google Maps gets you to a location where a trail that used to be the tracks crosses the road:
https://www.google.com/maps/place/31%C2%B040'19.7%22N+87%C2%B013'21.4%22W/@31.672144,-87.222623,18z/data=!4m2!3m1!1s0x0:0x0
From there, I walked south along the railroad. There were no ties or rails left on this part of the railroad, making a smooth walk.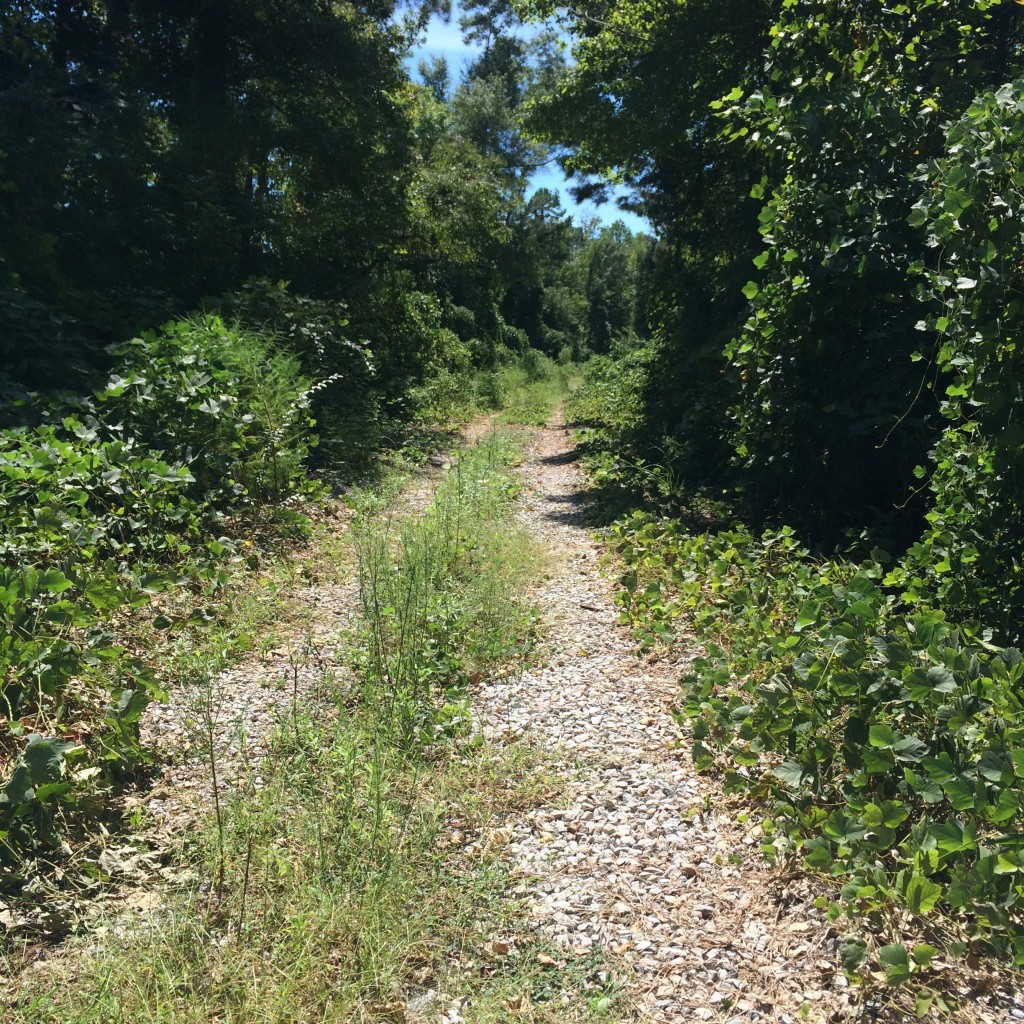 Obviously by the ruts in the ground, people drive off-road here a lot, so if you have a 4×4 you could just drive right to the tunnel.
Getting close to the tunnel:
Nearing the tunnel entrance, the trail gets pretty muddy. You have been warned.
This picture, you can kind of see how much water is right in front of the tunnel.
It's actually drier inside the tunnel itself.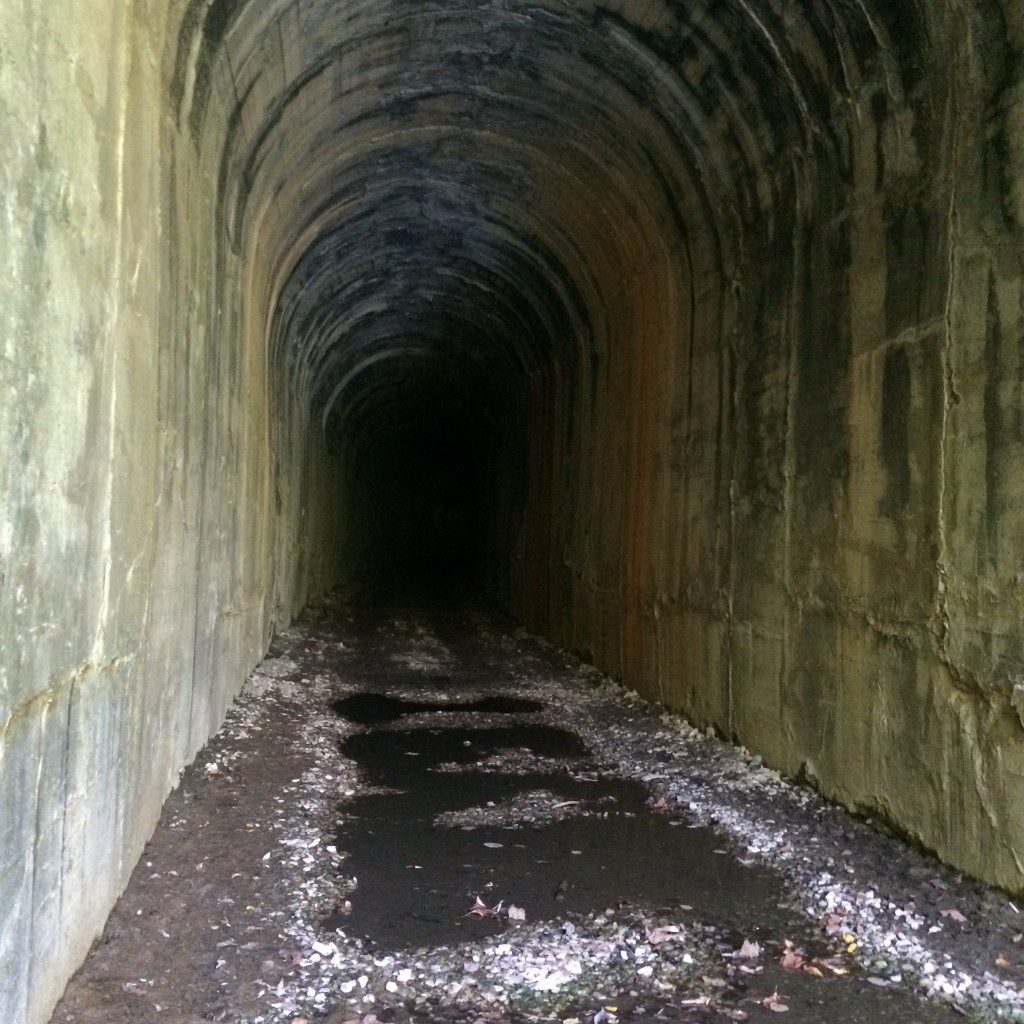 I walked far enough to see daylight from the other end, and then turned around.
The ceiling is home to a large number of bats. The sound of them chirping is quite loud, and the whole place smells like guano.